• acne • alle rewards • anti aging • botox • buccal fat pad removal • circulation • dark circles • detox • elasticity • face roller • face rolling • facial • facial serum • gua sha • juvederm • muscle tone • radiant skin • serum • skin toning • slimmer face • smooth skin • stainless steel • voluma • wrinkles
Usually when we think of stainless steel, we think of kitchen appliances, pots and pans and that cute mixing and salad serving bowl under your cabinet. So what does stainless steel have to do with your beauty routine? Well, if you're dodging Botox, Voluma and Juvederm needles and advertisements (seriously as soon as you put your birthdate in a browser, its like they have you at the top of the Evolus and Alle rewards ad targering list) in your 30's, stainless steel might be the answer to extending your trip to the med spa! Insert the Extreme Contour Gua Sha...
---
• beauty regimen • belotero • botox • cosmetics • dry lips • filler • instagram • juvederm • lip filler • lip fillers • lip mask • lip masks • plump • plump lips • restylane • self care • shop • skin care • skincare • tiktok • volbella • voluma • wrinkled lips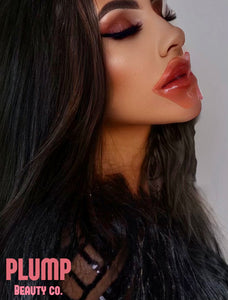 If you're not multi-tasking your beauty regimen, you've got it all wrong. Luckily, the influencers on TikTok, Triller, Facebook and Instagram are helping you get it right with lip masks - a super easy to use and non-invasive alternative to botox and lip fillers like Restylane, Belotero, Volbella, Voluma and Juvederm. Influencers in the beauty industry will always tell you that having a good base (aka good skin) will always make for a better makeup application (common sense). But these days, not many of us have the time for at home facials and spa days. Bring in collagen, glycerin, vitamin E...
---
• anti-aging • antiaging • hair • hair breakage • holiday gift • hyaluronic acid • hydration • lashes • moisturizing • nails • plump beauty • plump beauty co • self care • selfcare • skin • skincare • Sodium Hyaluronate • ulta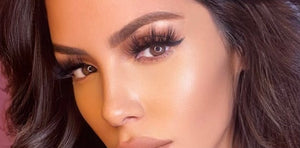 You
've probably heard o
f Hyaluronic Acid (HA) and use it (by use it, we mean you should totally slather it on head to toe) but have you heard of Sodium Hyaluronate for your skin and lashes? Well, we hadn't either, but pull up a chair because this stuff is powerful and we'll tell you all about it sis. 
---
• Beauty Lash • Beauty Tips • Cat Eye • Eyelashes • Fake Lashes • False Lashes • Falsies • How To • Lash Tips • lash tutorial • Lashes • Makeup • Makeup Tips • makeup tutorial • Natural Lash • Strip Lash • tutorial • Ulta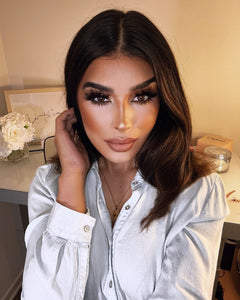 Finally! How To Put False Lashes On Like A Pro & The One Tip You've Probably Never Tried Before!